KUFSTEIN unlimited 2019: Top acts and limitless entertainment
KUFSTEIN unlimited is colourful, loud, quirky, cool and creative. And almost a classic event. This is already the ninth time that the biggest rock and pop festival in Western Austria has been held. From June 14th to 16th, 2019, there will be guest performances by top musicians on the stages in the centre of downtown, with the streets around the fortress and along the Inn River transformed into a big party zone. A total of 50 bands on four stages can be experienced for free.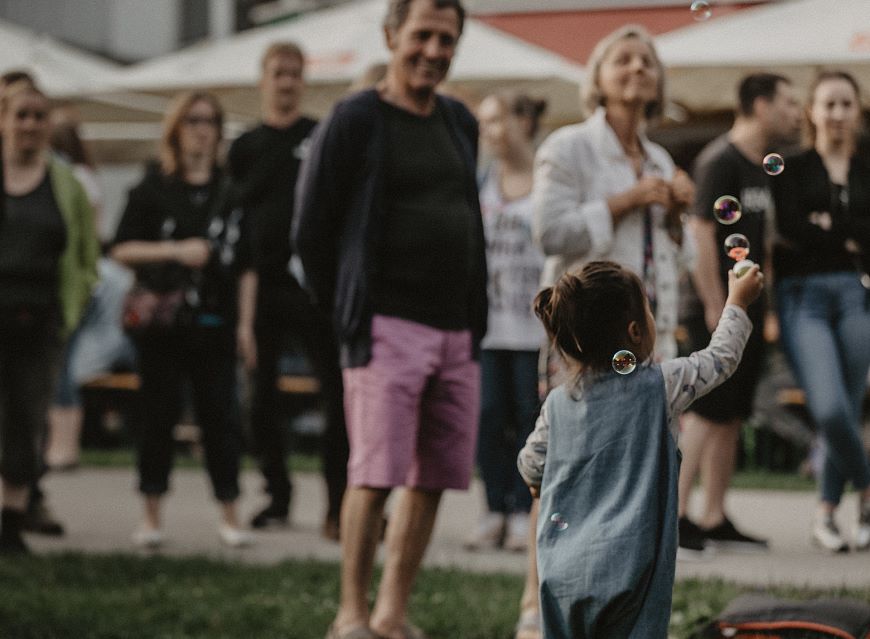 Top artists at a top class festival
Once again this year, Kufstein unlimited will do justice to its reputation as a top-class festival. There will be appearances by fittingly top-class artists, such as Lower Austrian singer/songwriter Clara Luzia, who has won a British Academy Award and provided the title song for the award-winning movie "The Dark Valley". Josh doesn't really need an introduction. The Viennese singer/songwriter had the summer hit of 2018 with "Cordula Grün" (Cordula Green). Everyone's looking forward to the new songs on his soon-to-be-released album "Von Mädchen und Farben" (Girls and Colours), which is guaranteed to be full of good rhythms, irony and local Viennese humour.

You can also be sure that songs by Viennese band 5/8erl in Ehr'n will be full of relaxed sounds, puns and clever lyrics. The five-person band can be best described as an irresistible mix of "Wienerlied" (Viennese song), jazz, grooves, soul and blues. The fact that they've already won the Amadeus Award in the category jazz/world/blues should tell you all you need to know. Kaiser Franz Josef gets people rocking. The trio's latest album is called "Make Rock Great Again". And in Kufstein they'll show how they live up to this ambitious standard. Time to dance. Luke Andrews is another of the top-class performers appearing. For the past year he lived in London, perfecting his sound with, amongst others, musical legends such as Paul McCartney's guitarist Robbie McIntosh, Simply Red keyboard player David Clayton, and Kurt Ostbahn. In autumn he released his début album "Leave a trace". In addition to live appearances by 50 bands, fans of electronic music can look forward to cool beats in the DJ Zone at Fischergries.
Street performers for all ages
The festival program is rounded off with entertaining appearances and performances by street artists, who transform the centre of Kufstein into a giant stage for people of all ages. The driving act "Blue Baby Blue" by Ensemble Kroft, an urban research safari by The Dodos, stilt and street theatre shows by Theater Irrwisch, and last but not least the Bedlam Oz walking act with 6 meter-tall tubes, will enthral all viewers.